Welcome to Phoenix Pool Patio & Landscape Design
#1 Phoenix Landscaping Company
DESIGN. REMODEL. CONSTRUCTION
Start your project Today!
BEST PHOENIX LANDSCAPING COMPANY
Phoenix Pool Patio & Landscape Design is a renowned Phoenix landscaping company committed to transforming your exterior spaces into an oasis of beauty, serenity, and functionality. With years of experience in Phoenix landscape design, our name has become synonymous with quality, creativity, and attention to detail around Phoenix, Arizona.
From pools to patios and landscapes, our dedicated team of professionals merges artistic vision with practical knowledge to provide extraordinary outdoor experiences. As the number one landscaping company in Phoenix, we understand the diverse needs of homeowners in the Valley of the Sun. With each project, we aim to mirror the unique beauty of the desert, utilizing its natural allure to create exquisite outdoor spaces tailored to fit your lifestyle and aesthetic preferences. Work with the best landscaping company in Phoenix and give your home the transformation you love.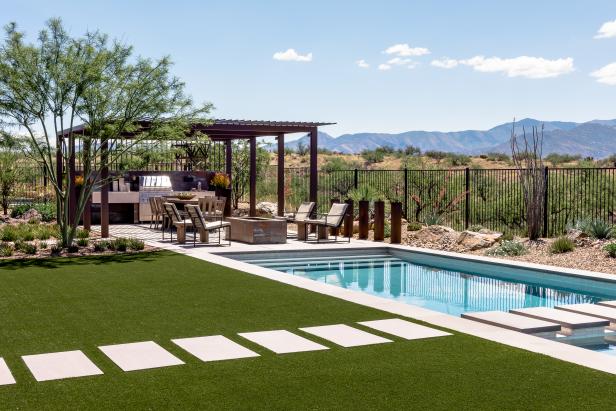 OUR LANDSCAPING SERVICES IN PHOENIX
At Phoenix Pool Patio & Landscape Design, we offer comprehensive landscaping services. Our offerings are designed to cater to all your Phoenix backyard landscaping needs, transforming the dull backyard into the extraordinary.
Artificial Rock Design and Construction
Looking for a way to infuse a touch of rugged, natural beauty into your landscape? Our artificial rock design and construction service is just the ticket for that. Our artificial rocks are crafted by seasoned professionals and are realistic, durable, and versatile. Whether you're looking to create a rocky outcrop, a serene grotto, or simply want to make more noticeable existing garden features, our artificial rocks offer a fantastic solution.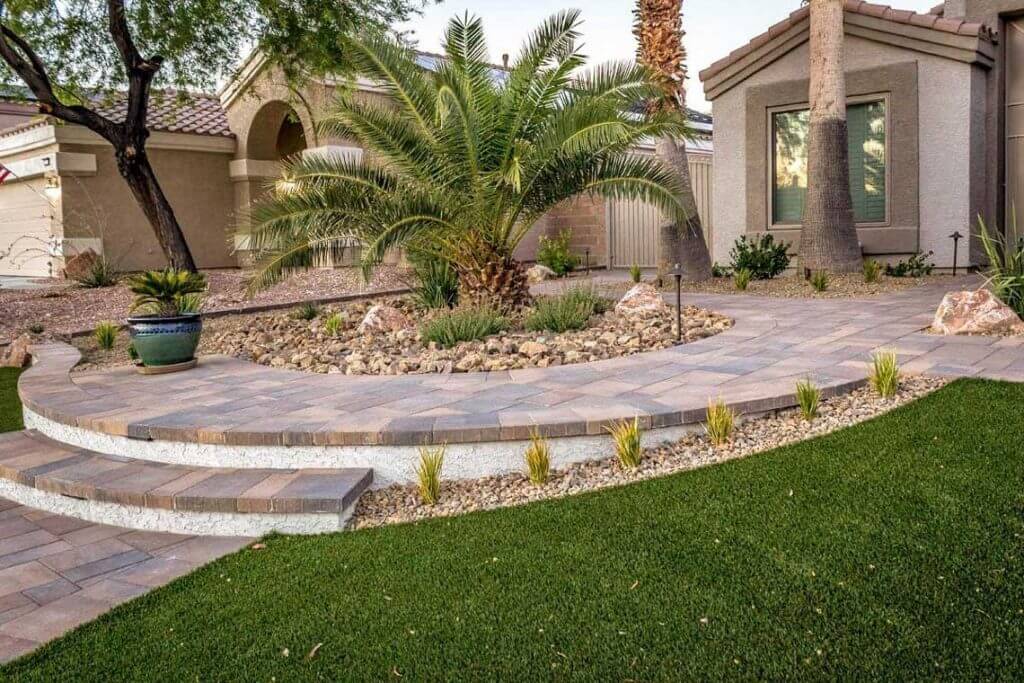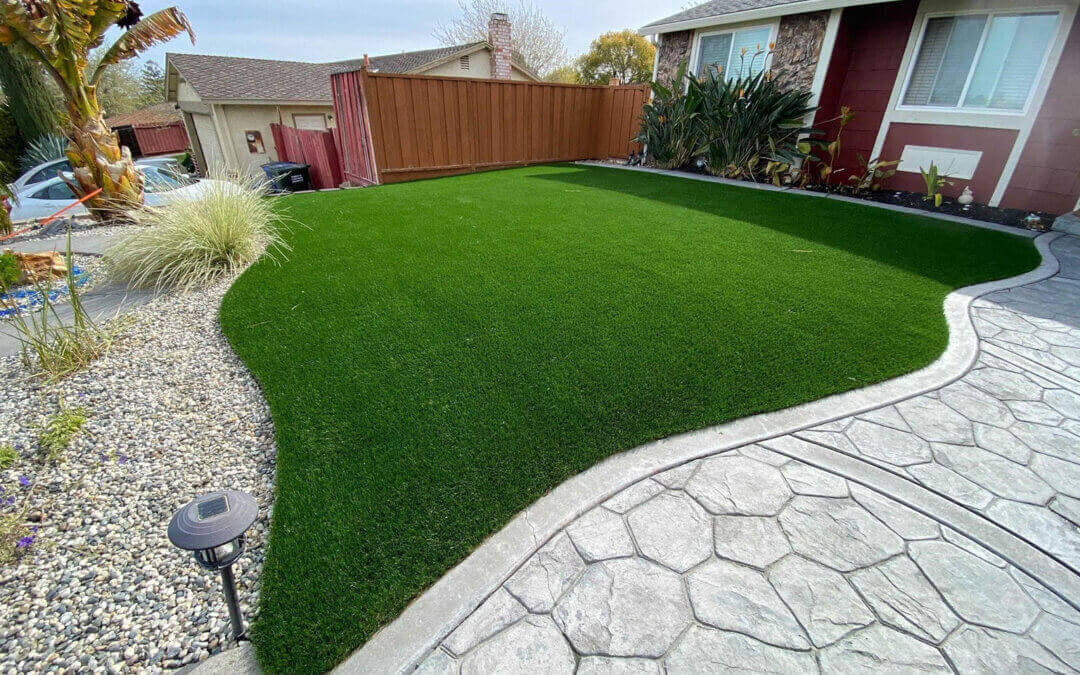 Artificial Turf/Grass
Step into a green paradise all year round with our artificial turf/grass solutions. Offering an alternative to natural grass that is aesthetically pleasing and low-maintenance, our artificial turf ensures your backyard remains lush and vibrant regardless of the season. No watering, mowing, or fertilizing is required—just a beautiful, green landscape to enhance the appeal of your outdoor space.
Hardscape Construction
Our hardscape construction services are designed to bring structure, depth, and functionality to your outdoor living areas in Phoenix. Ranging from beautiful stone pathways that weave a tale of timeless elegance to custom patio designs that provide the perfect backdrop for fine dining, we help you choose the correct elements to elevate the architecture of your home and the natural beauty of your landscape.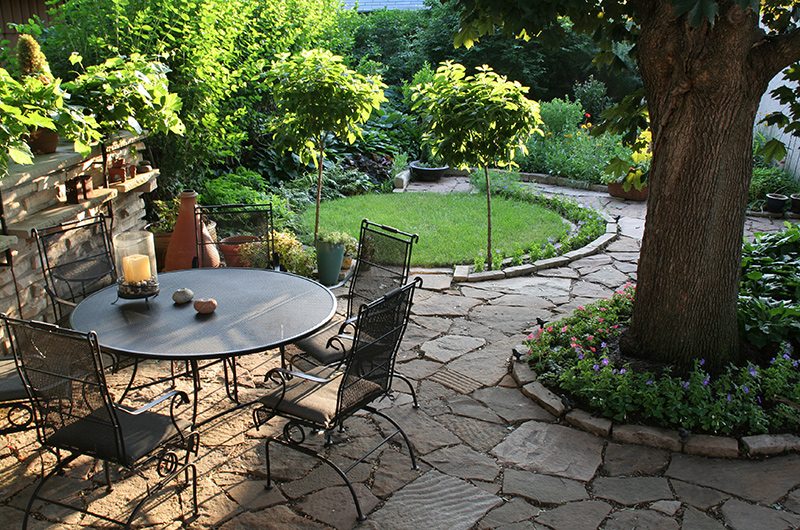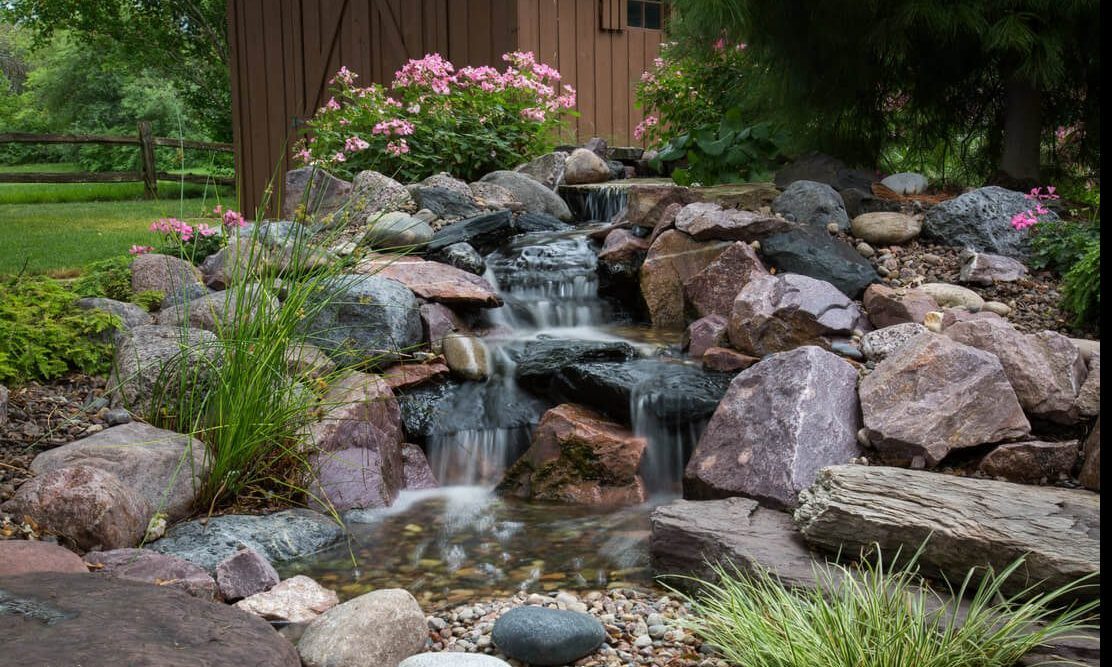 Waterfalls and Water Features
Our expertise extends to creating stunning waterfalls and water features, bringing nature's calm and soothing sounds into your backyard. Whether you desire a dramatic waterfall cascading into your pool or a quiet, babbling brook running through your garden, our team has the skill and creativity to make it happen.
Fountains
A well-placed fountain can serve as an enchanting centerpiece, adding an air of sophistication and calmness to your outdoor space. At Phoenix Pool Patio & Landscape Design, we custom-design fountains in various styles—be it classic, modern, or a fusion of both—to reflect your style and enhance the beauty of your environment.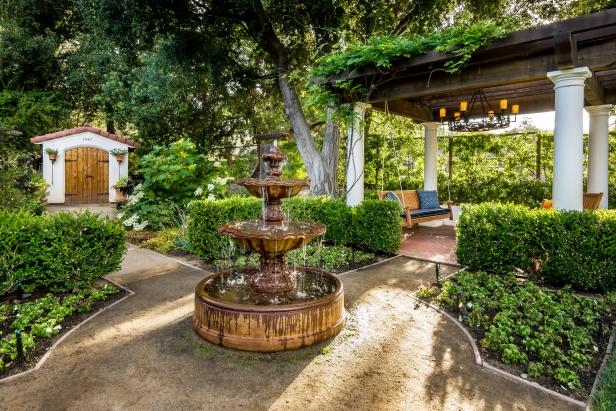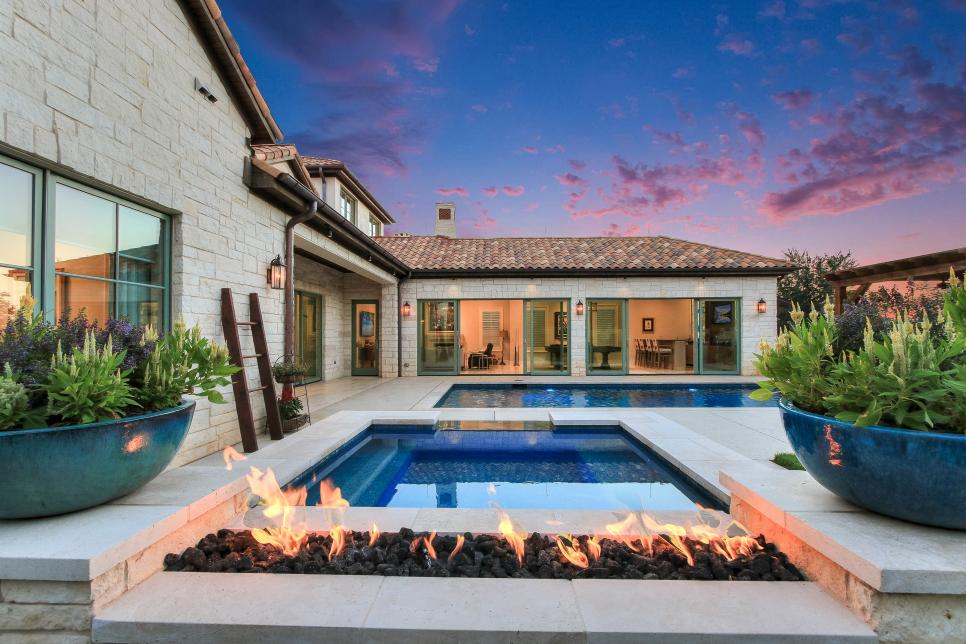 Custom Firepits/Fireplace
Extend your enjoyment of the outdoors well into cooler nights with our custom fire pits and fireplaces. These elements provide a cozy source of warmth and create a captivating ambiance that encourages socializing. Our team will work with you to design a unique feature that fits seamlessly into your landscape design.
LET'S CRAFT YOUR PERFECT LANDSCAPE OASIS
Unlock the Beauty of Nature with Our Tailored Landscape Design Services, Turning Your Outdoor Space into a Serene Haven.
OUR RECENT LANDSCAPING PROJECTS
WHY CHOOSE US FOR YOUR LANDSCAPING PROJECT?
Choosing Phoenix Pool Patio & Landscape Design for your landscaping project means opting for unparalleled service quality, creative solutions, and personalized attention. Our reputation is built on an unwavering commitment to excellence, a meticulous eye for detail, and a deep understanding of the Phoenix area's unique landscape and climatic conditions.
We have a complete approach, incorporating the client's vision from the very initial concept through to the project completion, ensuring that your personal style is reflected in every design choice. Our team of skilled professionals utilizes the latest technology and high-quality materials, ensuring your landscape is breathtakingly beautiful, environmentally sustainable, and resilient.
When you choose us, you gain more than just a mere service provider; you gain a team of experienced personnel dedicated to turning your outdoor dreams into reality. This customer-centric philosophy highlights our commitment to exceeding expectations at every turn, delivering a final product that mirrors your vision and enriches your lifestyle.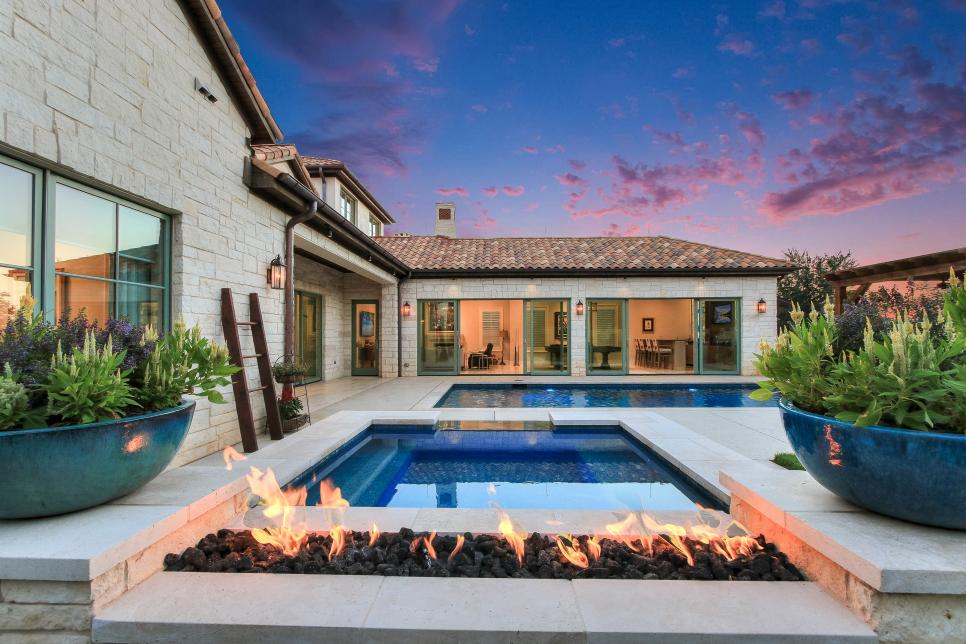 Skilled, neat and professional service provided by phoenix Landscape Specialist. Very reasonably priced as well. Ariel cleaned up my wooded lot after it being left in shambles by home builder after construction. We are very pleased with the results, and our neighbors are asking who did the great work.
I highly recommend phoenix Landscape for your landscaping needs. They have helped me with the design, installation and maintenance of our front and backyard gardens. Every season, I look forward to their great work. I can't recommend phoenix landscape enough; I have been so pleased with their great work and so will you!
TRANSFORM YOUR OUTDOOR LANDSCAPE WITH US
Do you dream of an outdoor space that reflects your personality and complements your home's aesthetics? Phoenix Pool Patio & Landscape Design is here to make that dream a reality. We understand the power of personalized design in creating spaces that resonate with the people who use them.
Let us shape your dream outdoor haven with our custom Landscape designs. Whether you envision a peaceful sanctuary for relaxation, a lively space for entertaining, or a blend of both, we'll bring your vision to life with our expertise and creative insights. Reach out to us today, and let's start your journey toward a captivating, custom-designed landscape that you'll love and cherish for years.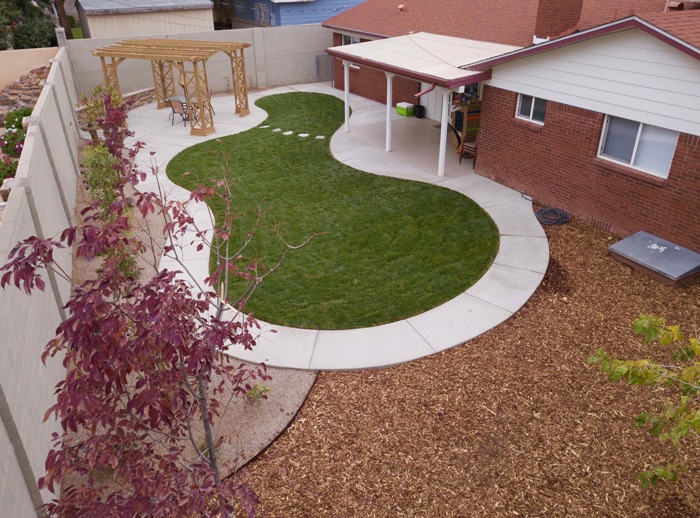 CONTACT DETAILS
If you have any questions or inquiries, please feel free to contact us on the following details provided below, or please fill in our online inquiry form.
Phoenix Pool Patio & Landscape Design
Phone
602-926-2882
Postal Address
18250 N Cave Creek Rd Phoenix AZ 85032